Horse Riding Holidays, Israel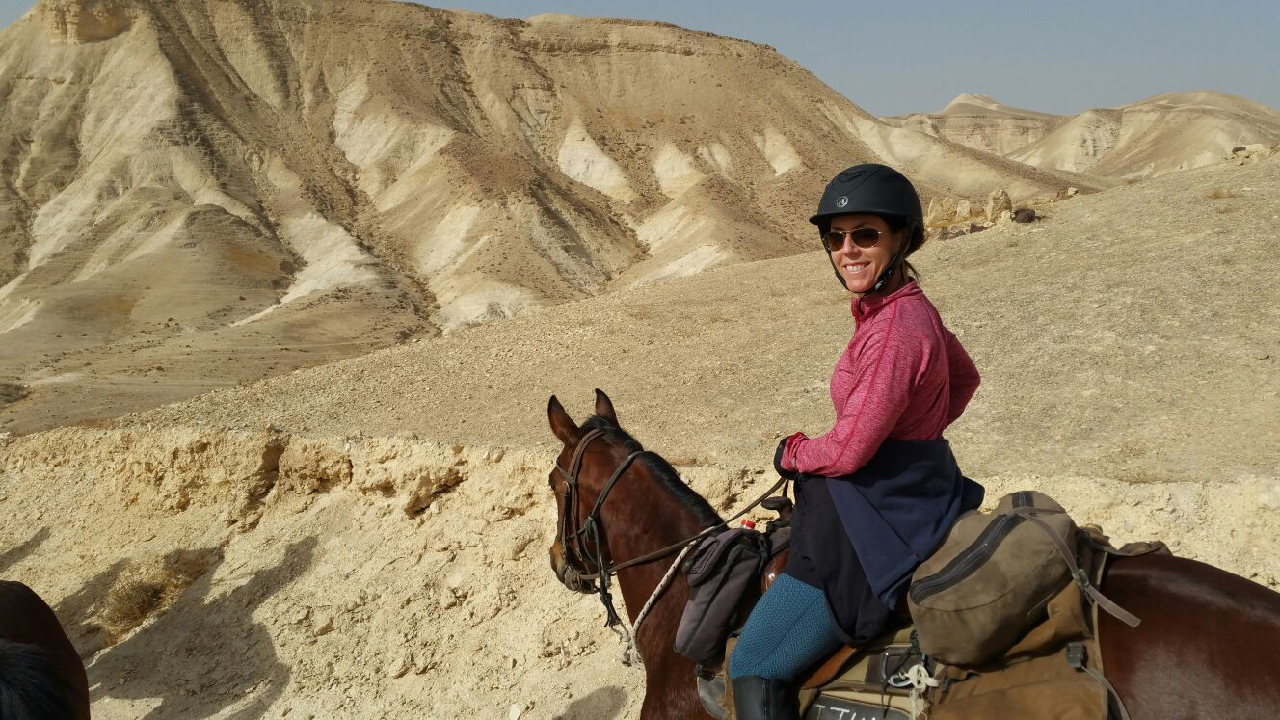 The State of Israel is a Middle Eastern country which shares borders with Lebanon, Syria, Jordan, Egypt and some Palestinian territories. Israel is famous for being the 'Holy Land', important to religions such as Judaism, Christianity and Islam with many tourists each year travelling particularly to visit Jerusalem. In addition to its fascinating historical and religious importance, the area is geologically diverse and so offers great opportunities for horse riding adventures.
Israel is a developed country and its members are well-educated, with approximately 85% of its inhabitants speaking English. The country has the highest standard of living in the Middle East and a strong economy. It is the only Jewish-majority state anywhere in the world!
The wide range of geographical features make for spectacular riding country, from the vast deserts to fertile valleys, mountain ranges and coastline. The Dead Sea is considered a "must visit" whilst Nazareth and other parts of Galilee are also especially popular with visitors. During our Israeli rides participants have the chance to see many of the country's highlights and hidden treasures, exploring the Judaean Desert, touring Jerusalem with a knowledgeable host and even seeing King Solomon's horse's stable!
See our horse riding holidays in Israel below.
Israeli Adventure, Israel
This is a shortened version of the 'Tour Israel' ride and has been designed to show you the best of Israel in a short space of time and for less cost. You will visit Mt Tabor and Nazareth, swim in the Jordan River, visit the site of the first Kibbutz, spend a day in the old city of Jerusalem, visit Masada and swim in the Dead Sea. There are four riding days to be enjoyed.
Tour Israel, Israel
This is the stables' signature ride, combining various different parts of Israel for the ultimate experience. The tour includes the regions of Galilee, Jerusalem, the Judaean Desert (including Masada), the Dead Sea and a night in Tel Aviv. It is an eight night programme with three different geographic areas - a comprehensive and rewarding Israeli experience.