Horse Riding Holidays, South Africa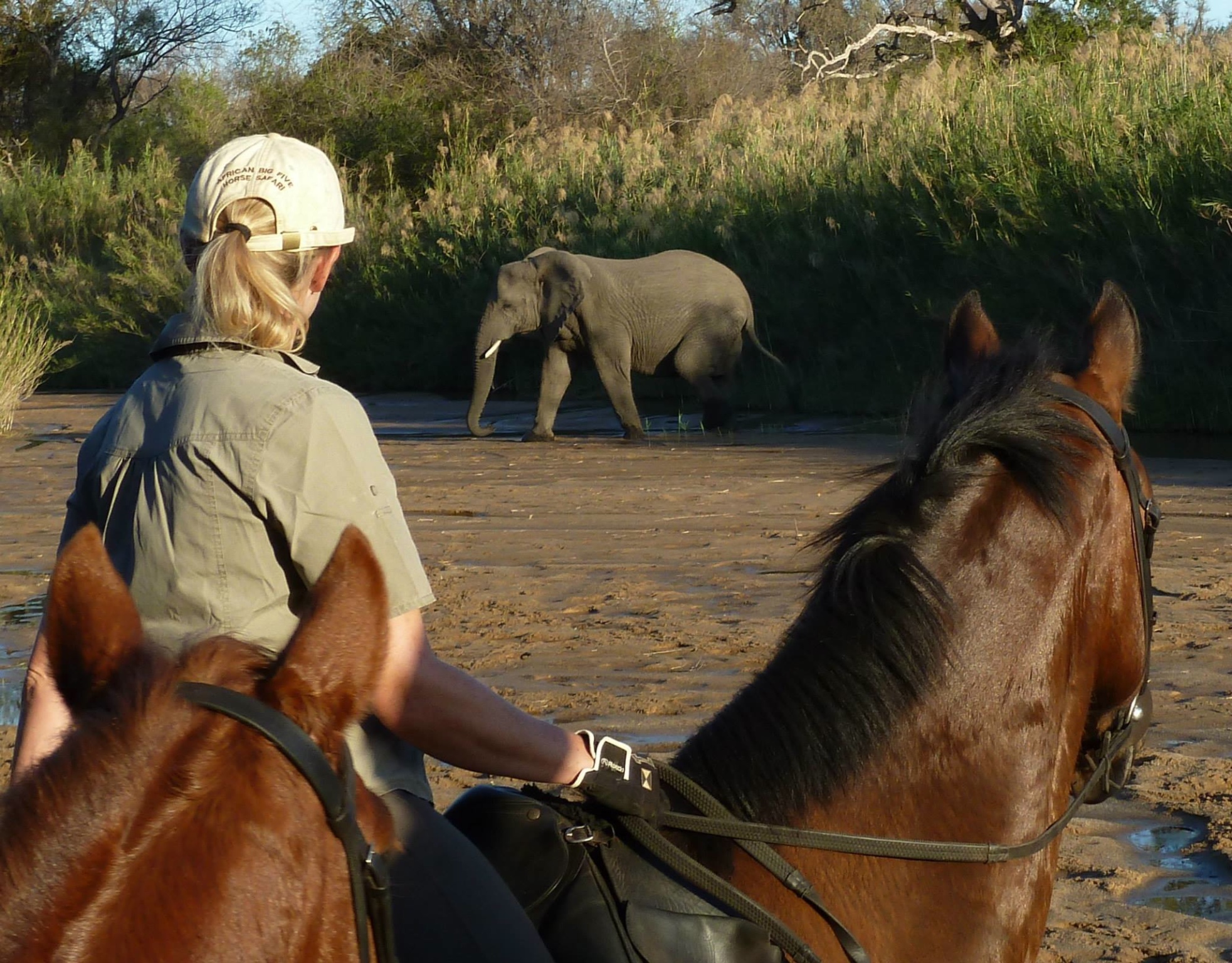 South Africa has been described by some as a melting pot of cultures. Reflected through its food, wine and art South Africa's culture and history combine to tell a true and heartfelt story. Sharing with its visitors not only the life of early ancestors and its sad colonial past, but also its vibrancy and potential and place in the modern day world.
Although perhaps most famous for its Big Five, South Africa is overflowing with wildlife and is home to over two hundred mammal species. These include lion, rhino, giraffe, big cats and varieties of reptiles and bird and marine life to name but a few. Whilst there are many safaris here, the best way to see all this is from the back of a horse offering you a chance to approach wild animals more closely without harm. South Africa is home to some of the worlds most beautiful yet diverse scenery and terrain. In this one country, laced with culture, you will find lush verdant forests and misty mountain ranges, golden beaches and wildlife, rich bushveld, arid desert and fertile wineland. The sheer beauty of South Africa's scenery can only be described as breathtaking and to see all this on horseback can only be described as amazing.
South African cuisine is a culinary celebration of South Africa's rich heritage and natural abundance of seafood, meat, game and plants. Wine and history have shared an important relationship for some 350 years reflecting that ever important colonial past but glowingly fulfilling the expectations of the modern day world of wine and its connoisseurs, boasting some of the best wines in the world. The hospitality you will be shown here combined with the spectacular horse riding will ensure you have a holiday of a lifetime.
See our horse riding holidays in South Africa below.
Horizon Horseback Adventures and Safaris, South Africa
Horizon Horseback offers a selection of fabulous based adventures and riding safaris in the Waterberg area of northern South Africa. Just three hours north of Johannesburg, this destination has a choice for everyone from honeymoon couples to adventurous families, single riders to groups of friends (non-riders also welcome). Guests can opt for a mobile safari or an adventure based out of the historic family property, set in a private game reserve alongside a beautiful lake with hippo and surrounding plains game. The choices of riding are almost endless and include outrides through the game reserve, cattle mustering, swimming with the horses in the lake, western games, jumping, cross country or even learning to play polocrosse.
Wait A Little, South Africa
Ride in the 30,000 hectare Karongwe and Makalali game reserves, home to all of the Big Five. The rides are for experienced riders only and include some lovely, long canters, occasional gallops and jumps. The horses are beautifully schooled for dressage and over fences to make them a responsive mount. These Big Five safaris are mobile so you can cover greater distances.
Waterberg Big Five Safari, South Africa
Entabeni - "The Place of the Mountain" is a stunning reserve situated within the World Heritage Waterberg Biosphere. Within this spectacular landscape all of the Big Five reside, along with plentiful plains game too. Riding safaris take place on both the upper and lower escarpments so you get to experience not only the stunning ecosystems, but also search for a high number of animals. The usual riding safari itinerary includes staying in a lodge on the lower escarpment before moving to a fly camp in the bush for an authentic African adventure, finishing with another lodge.