Horse Riding Holidays, Argentina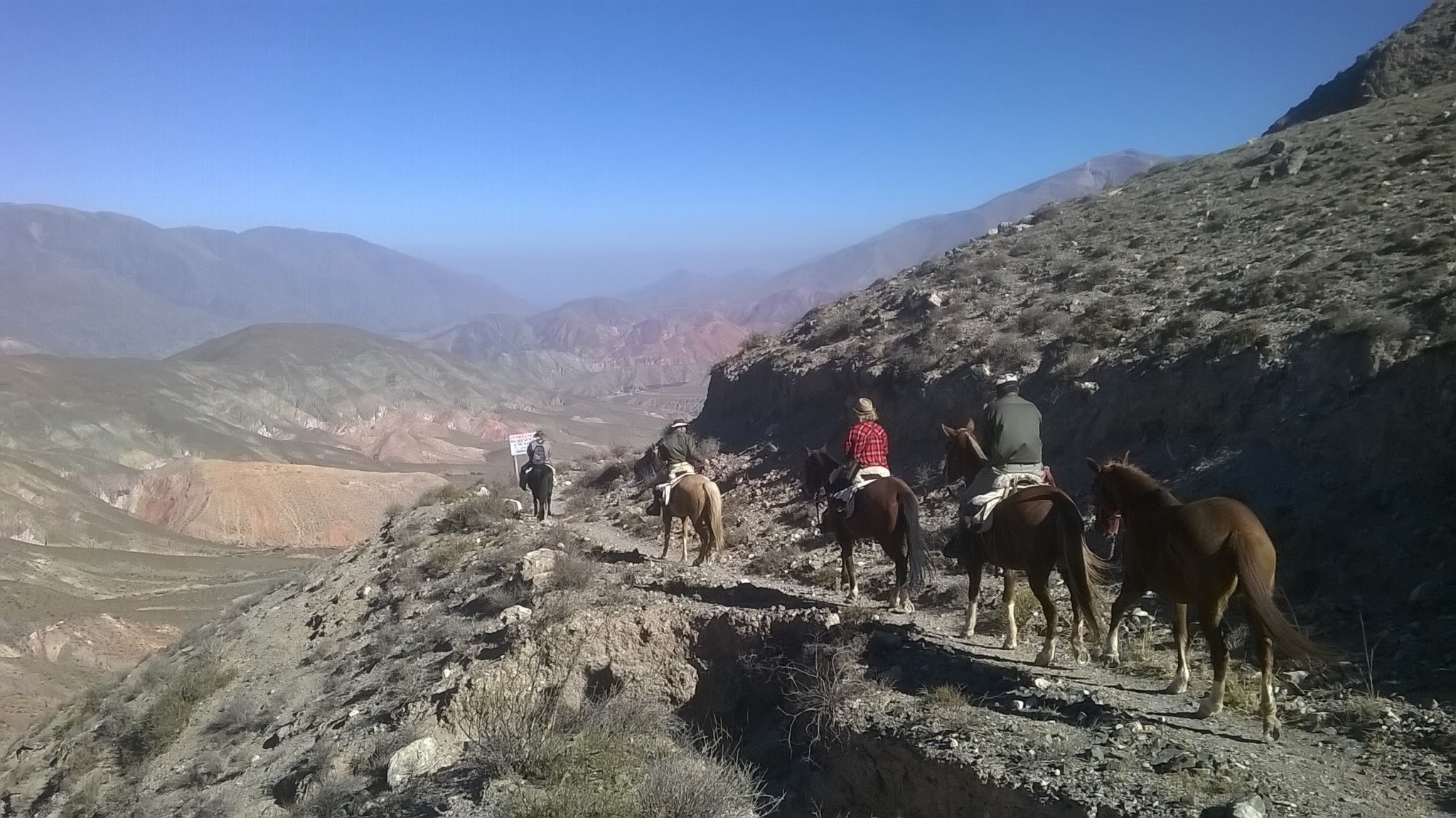 Argentina is a nation with a strong history of horses. Horseback riding has played an important part in the history and folklore of this country and continues to be important to the economy. A lively interest is maintained in the nation's history particularly as symbolised by the gaucho. The gaucho stands as one of the best known cultural symbols of Argentina. The first gauchos were 'mestizos', mixed Spanish and native American stock, and today the tough free riding horsemen of the pampas are very much in evidence. It is said that when a gaucho is without his horse, he is without his legs.
The diversity of the land ranges from wild remote areas in Southern Patagonia to the bustling metropolis of Buenos Aires in the North. South of that are the rolling, fertile pampas which are rich in agriculture and sheep and cattle grazing which support most of the population. Moving south you come to Patagonia, a region of cool arid steppes with some wood and fertile areas. The pampas of Argentina are perfect for horse riding and are home to extensive wildlife which you will be able to see from the back of your horse. Most estancias, with their magnificent haciendas and verandahs, still continue today as working farms and the gauchos ride with the herds of prize beef cattle and the polo ponies.
The Argentine Criollo is the result of selective breeding of the feral horses of the pampas and was bred by the gauchos, so this robust horse is today a great source of pride in Argentina. The Criollo is mainly a working cattle horse but is also used for pleasure as it is easy to handle, agile and quite fast. The best polo ponies are bred from Criollo thoroughbred crosses. Polo in Argentina is not just a sport for the rich but is as popular as golf and tennis in Europe. When you ride in Argentina you will get the opportunity to have polo lessons, ride with cattle or just enjoy this wonderful diverse countryside on horseback.
This is a country where Europeans and North Americans can feel at ease and can travel safely. An interest in soccer and some nimble foot skills may be all you need to feel like a local!
See our horse riding holidays in Argentina below.
El Venado Polo School, Argentina
This beautiful working estancia is just two hours from the centre of Buenos Aires and is the perfect place to learn or perfect your polo skills with real professionals. You can experience authentic Argentina here, focusing your stay around polo but still taking time to enjoy some trail rides, meet the cattle and relax when not in the saddle. Polo lessons are provided in English and the estancia is home to around 200 polo ponies with mounts for all standard of player. No previous riding experience is needed, they welcome all levels.
Estancia Don Joaquin, Argentina
Estancia Don Joaquin is located near the city of Esquina in the Corrientes province of Argentina, to the north of Buenos Aires. The area is renowned for its wetlands and lagoons and is home to capybara, caiman alligators and abundant birdlife. The horses roam and graze freely in this subtropical land, living in harmony with the beef cattle and wildlife. This welcoming estancia is the ideal base for a horse riding holiday in Argentina.
Estancia Los Potreros, Argentina
Estancia Los Potreros is a renowned riding holiday destination, set in the Cordoba hills in the middle of Argentina. It lies off the beaten track in the heart of this beautiful region and dates from 1574 when it bred mules to be used in the silver mines of Peru. It has been owned by the same Anglo Argentine family for four generations and nowadays is an idyllic getaway for riders and those who enjoy being close to nature. This is a year round destination known for the spectacular riding opportunities that it offers, including based riding, polo and cattle work. The riding herd numbers over 80 so there is a fresh horse to match every rider, and they are kept fresh and willing by taking part in a variety of work and living in a natural herd environment.
Salta Trails, Argentina
The province of Salta is in northern Argentina and features an amazing landscape of mountains, rivers and valleys. These horseback trails explore the beautiful Calchaqui Valley (Valles Calcahquies in Spanish) which is best known for its contrast of colours and unique geography that ranges from mountain desert to subtropical forest.
Tierra del Fuego, Argentina
Tierra del Fuego (translated as Land of Fire) is located at the southernmost tip of South America. Our adventurous new ride is situated on the Mitre Peninsula which is the most eastern point of the main island. This is the End of the World, with only Antarctica further south. Follow in the footsteps of ancient pioneers and marvel at landscapes which are largely unchanged and still wild and natural. Your journey is dictated by the tides of the Atlantic Ocean and you may be picking your way around jagged coasts or cantering down endless deserted beaches.