Horse Riding Holidays, Bosnia and Herzegovina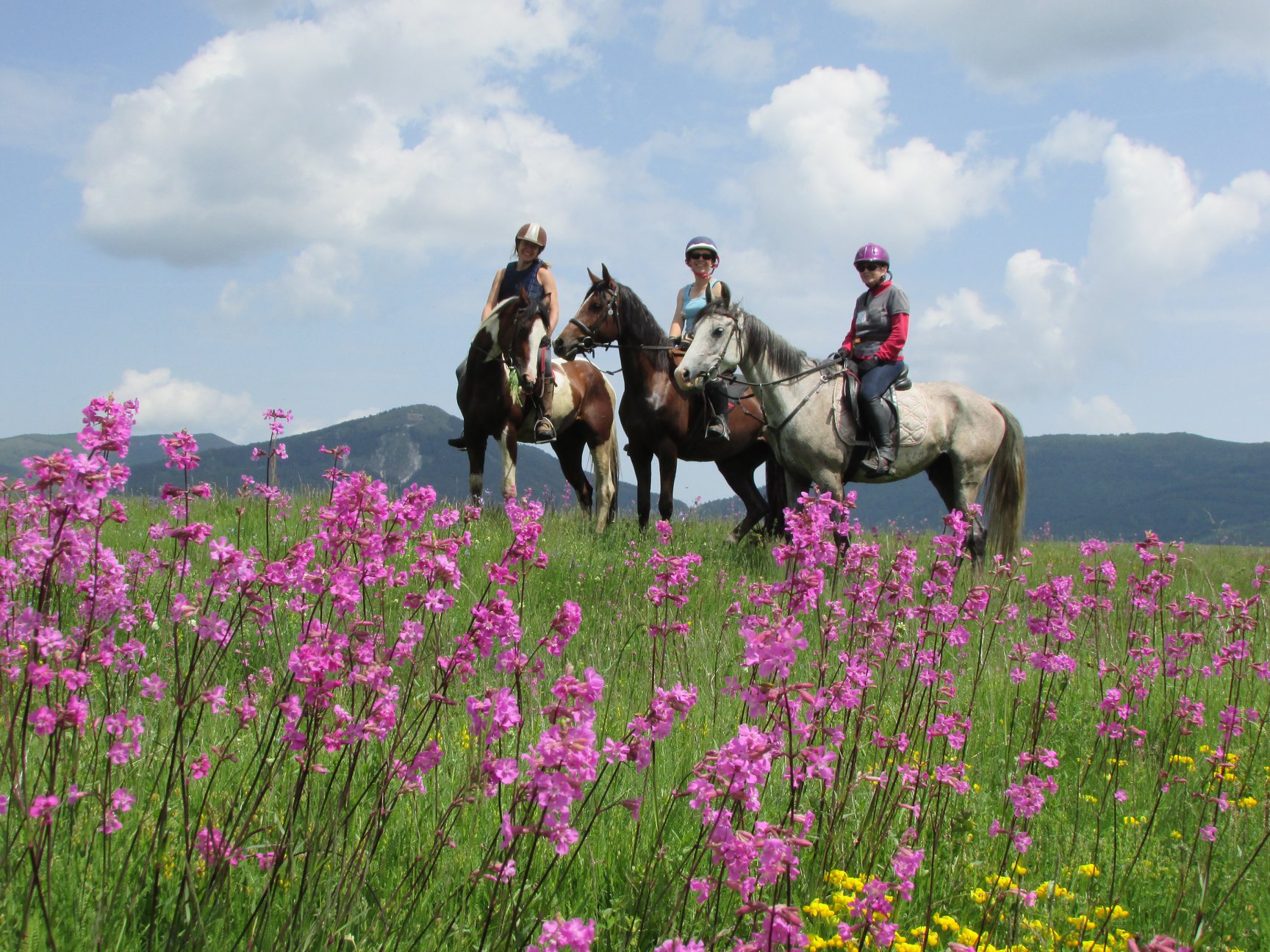 Bosnia and Herzegovina is a country in South-East Europe on the Balkan Peninsula, and is bordered by Croatia and Serbia. With a history spanning back to the Neolithic era and mostly mountainous landscapes, it is a wonderful location for a horse riding tour or relaxing holiday.
Most of the country is enclosed by land except for 26km of coastline. The expanse of different landscapes offers splendid riding terrain. The center and south of the country is mountainous whilst the north consists of a mixture of sloping hillsides and flat valley floors, ideal for an exhilarating gallop or just a gentle ride to enjoy the breath taking scenery. There are vast tracks of untouched land to explore and the historical, religious and cultural aspects of the country, combined with the fact that it is excellent value, mean that it is growing in popularity as a tourist location.
Inland it has a moderate continental climate, marked by hot summers and cold winters. The eastern and southern parts of Bosnia are heavily forested, whilst northern Bosnia has very fertile agricultural land. There are seven major rivers in Bosnia and Herzegovina, the Sava river being the largest.
Bosnia has become increasingly popular as a skiing and ecotourism destination. It is one of the last undiscovered regions of the southern area of the Alps, where you can ride through tracks of wild and untouched nature. These are also popular for walkers and hikers. Bosnian cuisine is balanced between western and eastern influences, using a variety of spices. Bosnian food is closely related to Turkish, Greek and Mediterranean cuisines. Local wines come from Herzegovina where the climate is suitable for growing grapes.
See our horse riding holidays in Bosnia and Herzegovina below.
Kupres Farm, Bosnia and Herzegovina
This destination is set in the natural beauty of the Kupres Plateau and is a lovely way to see some untouched landscapes and a little known part of the world. There are fields, forests, lakes and rivers to be explored and you will receive a friendly welcome from the hosts. This riding destination is extremely good value and an insight into the rural life of Bosnia and Herzegovina. Most of the horses are quite forward-going (there are some steadier options available) and riding generally involves plenty of canters and gallops.