Horse Riding Holidays, Chile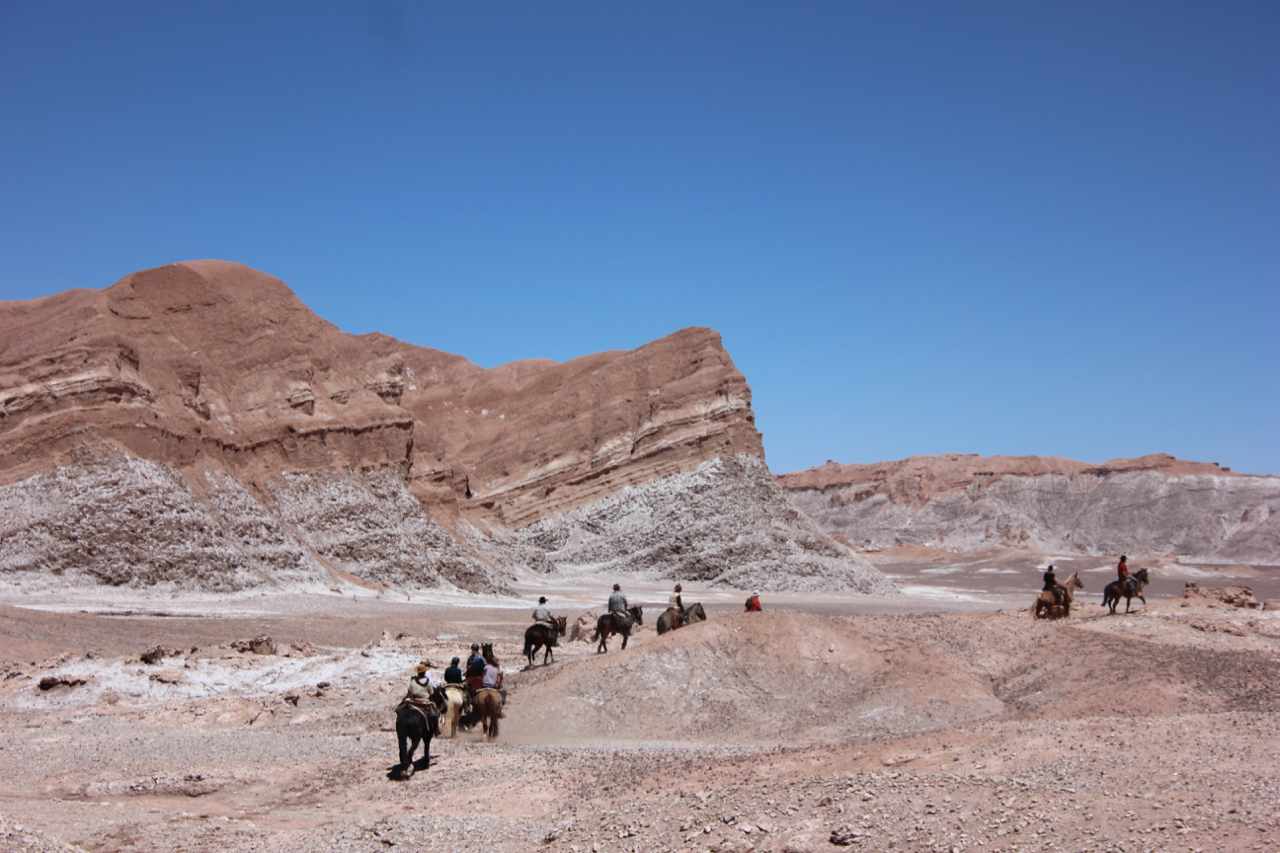 Chile is a strip of land 4300 miles long and barely 200 miles wide between the Pacific and the Andes. Stretching from Cape Horn to Peru in South America, this corridor is crammed with glaciers, ice fields, volcanoes, lakes, fertile valleys, sunny beaches and pristine wilderness. It's an unbeatable destination for an action packed horse riding holiday, in which you can explore these array of spectacular terrains. Chile is also one of the safest countries in South America and, not surprisingly, Chileans love helping others discover it.
Chile can offer a wide range of activities including: world class rafting, kayaking and fly fishing on the Futaleufu river; surfing big waves around Pichilemu; skiing in Portillo; camping and hiking in the northern deserts; boat rides and road trips through the Lake District among alpine lakes and snow-capped volcanoes; relaxing in spas in northern Patagonia; wine tasting in the wine valley close to Santiago; and, of course, horse riding across the gem of Patagonianís southern landscape, the Torres del Paine National Park.
Chile's vast wilderness and unspoiled beauty is sure to leave you breathless, offering you miles of beaches and sloping valleys for an exhilarating gallop, or a gentle walk through mountain peaks where you can admire the fantastic scenery.
See our horse riding holidays in Chile below.
†
Atacama Desert, Chile
The Atacama desert is the driest non-polar desert in the world and the snow-covered volcanoes of San Pedro and San Pablo watch over you as you journey on horseback through this high altiplano crossing sand dunes, rocky mountains, canyons, rivers, salt lakes and even geysers. Each night you camp under star-lit skies - your chef prepares meals and the huasos take care of the horses whilst you enjoy a Pisco Sour around the camp fire.
†
Lake District, Chile
Explore the beauty of the Chilean Lake District on these trail rides through remote and rarely visited valleys. The epic Andes Grand Traverse starts in Argentina and crosses the Andes at Lago Puelo, including riding on both Argentine and Chilean Criollo horses. The other trails are purely riding within the spectacular mountains, valleys and meadows of this stunning region of Chile.
†
Patagonia, Chile
This superb Chilean destination is suited to adventurous types, looking to ride "off the beaten track". On some of the rides you will have the company of Chilean horsemen (in addition to your guide) - you ride into some remote areas where the only access is on foot or horseback. Wild, open pampas are ideal for exhilarating gallops whilst the icy lakes and impressive glaciers create a superb backdrop to these spectacular riding adventures.
†