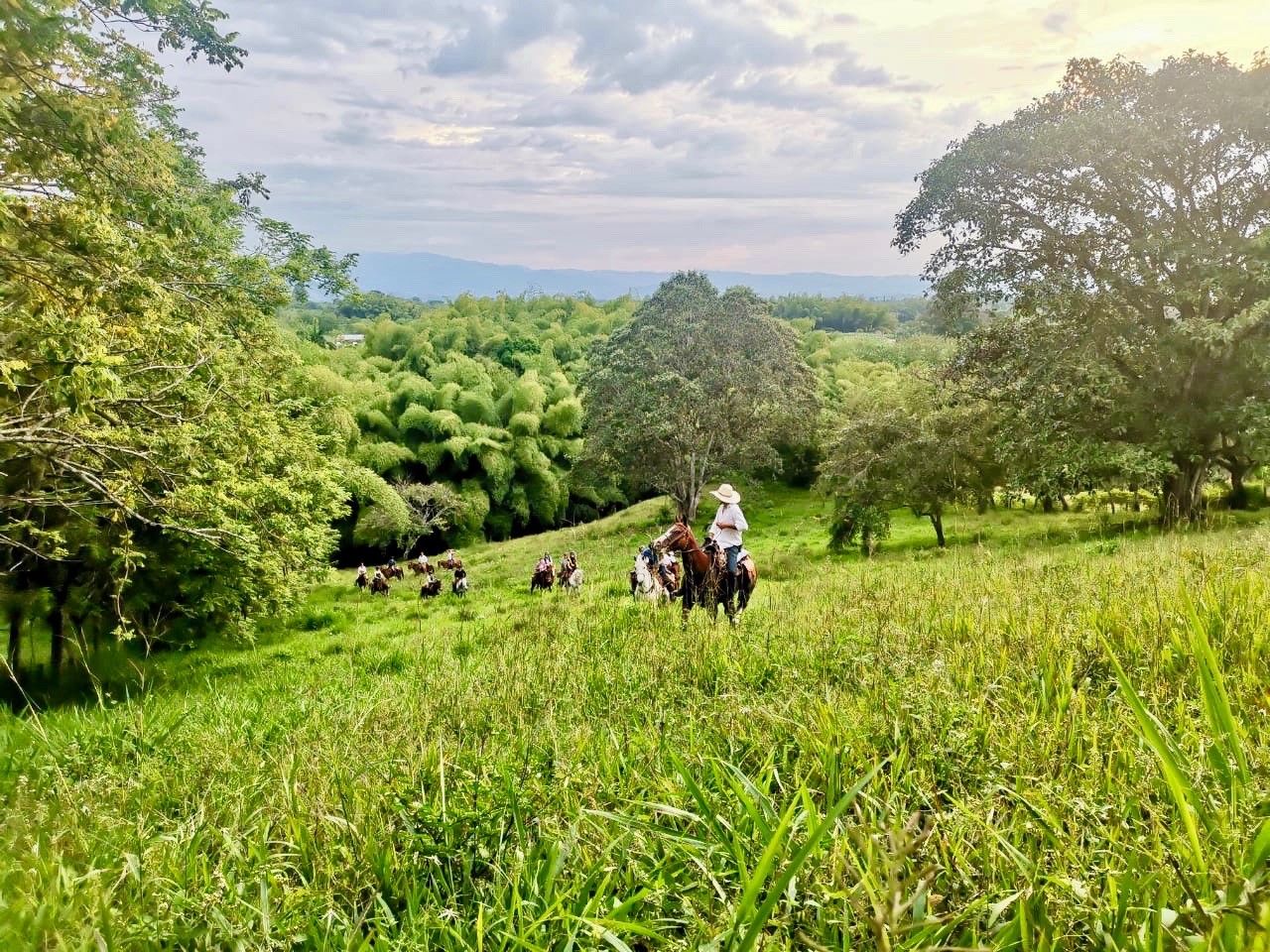 Situated in the northwest corner of South America, Colombia is the only country in the region with coasts on both the Caribbean and Pacific Ocean.It shares borders with Panama, Venezuela, Brazil, Peru and Ecuador, and maritime limits with Costa Rica, Nicaragua, Honduras, Jamaica, Dominican Republic and Haiti. The diversity of landscapes in Colombia is mind blowing. There are 1600 kms of beaches on the Caribbean coast; three mountain ranges including the Andes and three deserts. The longest mountain range in the world, the Andes enters Colombia in the Nudo de los Pastos in the south of the country, where it divides into two. In the Colombian Massif it separates into three mountain chains that cross Colombia from south to north and create a rugged terrain, with peaks higher than 5,300 metres above sea level, expansive highland plains, deep canyons and broad valleys. These three mountain chains, crowned by perennial snow, boggy paramos, Andean rainforests, deserts and marshes, produce terrain that varies with altitude and whose fertile soils support an immense variety of crops. They are also where the majority of the country's population live.
Colombia is a great destination for nature tourism. It is rich in a diverse variety of flora and fauna, boasting the most bird species in the world with roughly 10% of the world's endemic species to be found here. You will also find around 130,000 of the world's 300,000 recorded varieties of plants in Colombia. the people of Colombia are amongst the most hospital warm and kind people in the world too. Their friendly culture makes this country a joy to visit and travel through. Colombians surely know how to party. There are more events, festivals and parties each year than anywhere else in the world. You can find some of the world best spots for outdoor sports as well. Alongside horse riding you can enjoy biking, rafting, climbing, diving, paragliding, hiking, abseiling and rapelling to name a few - the list is almost endless. The culture and history of this country is amazing with so many wonderful historic places and ancient cities. At the other end of the spectrum Bogota and Medellin are world class cities and very modern - full of amazing museums, hotels, restaurants, and currently experiencing a massive economic expansion.
The Colombian Criollo is a horse breed that is indigenous to Colombia. It is commonly used for riding, and is known by other names such as Colombian Walking Horse and Colombian Paso Fino. It is also recognized for its smooth, lateral, four-beat gait. In fact, this is why the horse is called the Colombian Paso Fino, which literally means "fine step." This smooth gait and fluid movement ensures a comfortable ride for its rider. The Colombian Criollo is part of the larger Paso Fino breed, which is a descendant of the Spanish Jennet. However, due to various crossbreeding especially with Canadian pacers and trotters which were transported to the West Indies during the heyday of the sugar plantations - the modern Colombian Criollo retains little of its Andalusian ancestry. It is still deemed to be more elegant and nobler in appearance than other Paso Fino horses because of its fine movements. In fact, it is one of the great prides for the Colombian people.
NB: With it's vibrant culture and rich history, Colombia has been voted number 2 top destination for travellers to visit by the Lonely Planet "Best in Travel" awards 2017!
See our horse riding holidays in Colombia below.