Costa Rica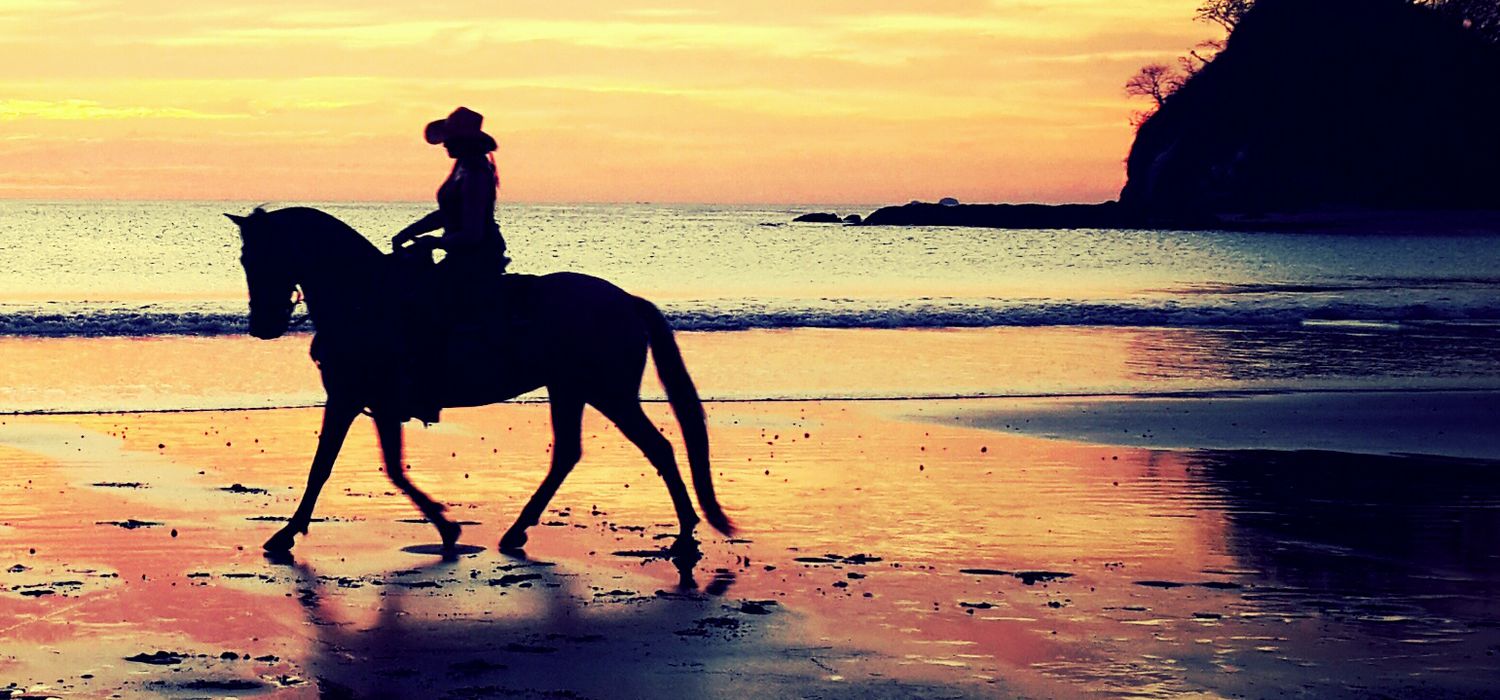 Costa Rica is a small tropical country located in Central America that has unlimited tourist and equestrian potential and is ranked as one of the most visited international destinations. It borders both the Caribbean Sea (to the East) and the North Pacific Ocean (to the West). There is easy access by road to the neighbouring countries of Nicaragua and Panama, as well as regular flight connections to North America, Latin America and Europe.
Read more…

The first European to reach the country was Christopher Columbus in 1502 and although it became a Spanish colony it was by and large left to develop on its own. Most of the Costa Rican settlers had to work their own land, thus creating a more egalitarian society than other colonies with no oppressed "under classes". It eventually became independent in 1838. At one time coffee and bananas were the main exports but today one of Costa Rica's main sources of income is tourism. It is a democratic and peaceful country, and it has not had an army since the year 1949. Its exuberant nature, pristine beaches, active volcanoes, contrasting landscapes, impressive places of scenic beauty and biological diversity make it the perfect getaway for a spectacular holiday to suit a variety of tastes. Visitors can enjoy such varied activities as hiking in the rainforest, horseback riding through picturesque trails, mountain biking in the beautiful countryside, white water rafting in wild and untamed rivers, snorkelling through tropical reefs, surfing the most incredible breaks, sport fishing in cobalt blue waters, golfing challenging greens, kayaking, or simply relaxing on the hot, sandy beaches - the list is endless.

Costa Rica extends majestically from the Pacific Ocean to the Caribbean Sea, a distance of barely 200 miles. Its land portion occupies only 20 thousand square miles. When travelling throughout the provinces of Costa Rica, it's easy to notice that in no other place would you find fields with so many variations in their landscape and climate as here and what better way to view the magnificent scenery than from the back of a horse.

Opportunities abound to go horseback riding almost everywhere in Costa Rica. Though you might not associate it with a tropical country, Costa Rica has quite a cowboy culture. Guanacaste, one of the country's first zones to be conquered by Spaniards, is the province with more tradition in this regard, where many cattle ranches cover the forest-draped hills. Mountain resorts and nature lodges located all over the country offer horseback riding trips, going through pastures, tropical forests, or down the beaches, and often stopping at waterfalls and lakes. Horseback riding tours are also an excellent choice for bird watching and getting close to nature, and the people leading the tours often have eyes peeled for "interesting critters".

Costa Rica offers the freedom to ride in fascinating places, where the local people still remember the etiquette of fine horsemanship, the passion for breeding and riding fine horses, and where there are the financial resources to treat proud animals well. Owning and riding a beautiful horse is sacred to the Costa Ricans, of all economic levels and of all stratas of society. The joy of sharing their horses, and showing off their horsemanship, means that every week there's a parade or wager race or rodeo (open to everyone). Or there might be a "cabalgata", which entails travelling from farm to farm, sharing the bounties of the harvest, sharing the horses and gossip and local foods and spending time with the landowners and the field hands, united by their love of being on a horse. This style of "roundup" could happen only in a country which highly prizes its egalitarian society. It's not done for tourists. Nonetheless the welcome given to guests is genuine, the beams of smiles real, the admiration for each mount openly expressed. Everyone united by the love of the horse. However, these traditional festivals could well pass into history in Costa Rica as the country's increasing wealth is replacing the horse with the machinery of progress and these festivals should therefore be experienced whilst the opportunity remains.

Costa Rica's horse quality is renowned. The Costa Rican Criolla is small and sure footed, a big contrast to the large American saddle horses. The Criolla is a cross between several Spanish breeds (the Barb and Arab primarily) and the Peruvian stepping horses. Many reach only 12 to 14 hands. They are not particularly beautiful but they have hearts and spirits that defy their size and they have the very special gait, the paso or Criolla gait, that makes seven hours in the saddle as comfortable as in a car, but awakening the rider's soul as well.

Think of Costa Rica and think of Paradise!
Costa Rica Ranch & Beach

Costa Rica

1 matching itinerary

Costa Rica is a haven for wildlife and this ranch offers riding in search of monkeys and tropical birds as well as along the white sandy beaches

View Ride

Montes de Oro Hacienda

Costa Rica

4 matching itineraries

Be enchanted by the golden beaches and tropical rainforests of Costa Rica from this new hacienda in the Punta Arenas area west of the capital San Jose

View Ride