Horse Riding Holidays, Italy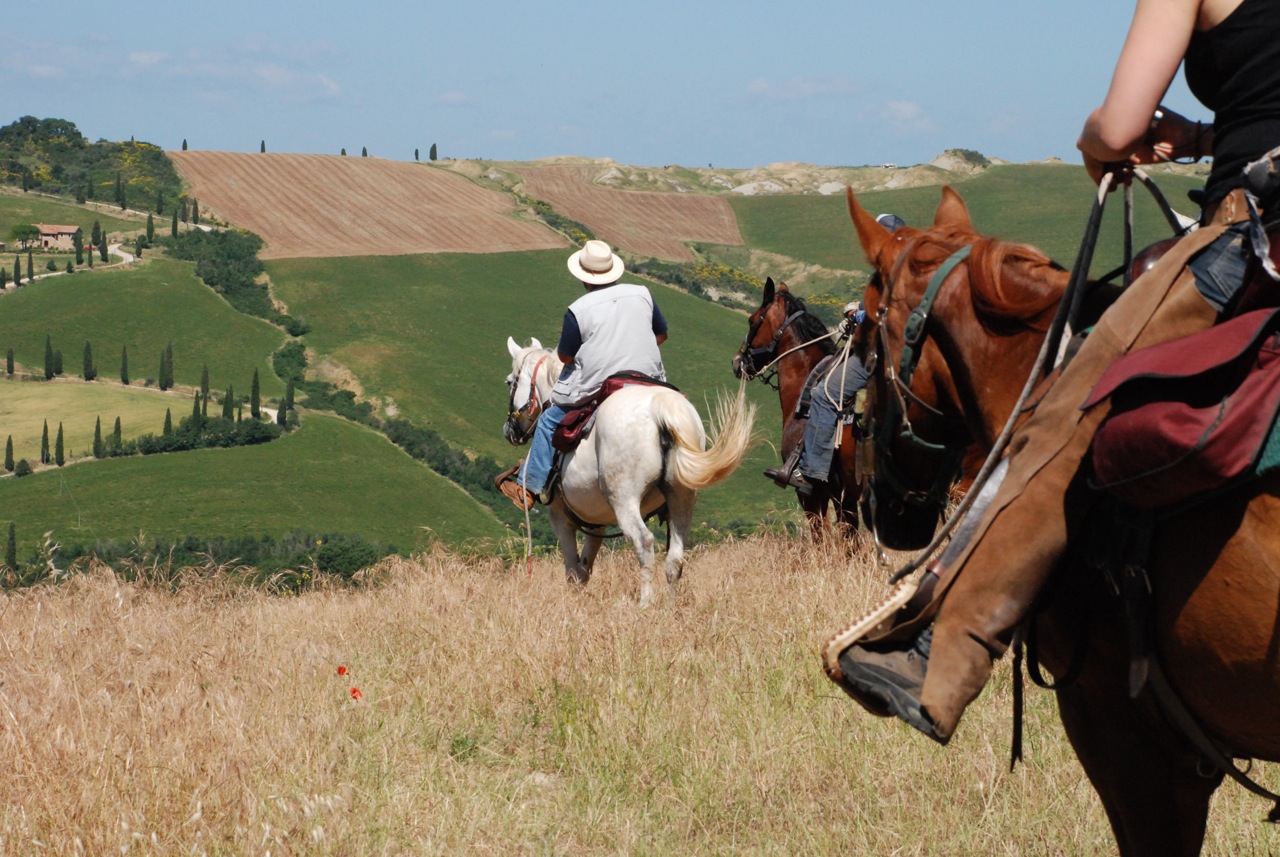 Italy has much to offer. Its dreamy light and sumptuous landscapes seem made for romance, and its three millennia of history, culture and cuisine seduces just about everyone particularly horse riders. There is a great deal of variety in the landscape in Italy, although it is characterised predominantly by two mountain chains: the Alps and the Apennines. More than three-quarters of the Italian countryside is hilly or mountainous which is interesting for horse riders.10% of Italy is protected by law and there are 20 National and 130 Regional Parks where you are able to enjoy the benefits of a protected environment so there are large areas of totally unspoilt country in which you can ride.
Unparalleled in its diversity, Italy offers delights ranging from fine wines and exceptional cuisine to high art and great historical sites. Every region has something different to offer the horse rider. The peaceful Puglia region in southern Italy is renowned for its stunning whitewashed coastal homesteads, serene hills cloaked in olive groves and vineyards, and medieval villages connected by narrow, winding streets. In Tuscany they are renowned for their Maremma and Sicilian horses. In Siena there is an enormous medieval pageant and festival - part of the clelebrations include a well known horse race around the square called the Palio. Wherever you ride in Italy, there are ruined castles and fortresses and deserted hamlets to ride through. Riding through this wonderful diverse countryside is a great experience as each region is so different.
When you have had a day in the saddle you can be assured of some Italian hospitality. Italians are warm, welcoming people who enjoy sharing the pleasures of life with others: a comforting meal, an inspiring sunset or a glass of wine. While the food industry has changed in many parts of the world, Italian cooking is still very traditional prepared in the same way using the freshest ingredients so you will be assured of some fine cuisine at the end of the day.
See our horse riding holidays in Italy below.