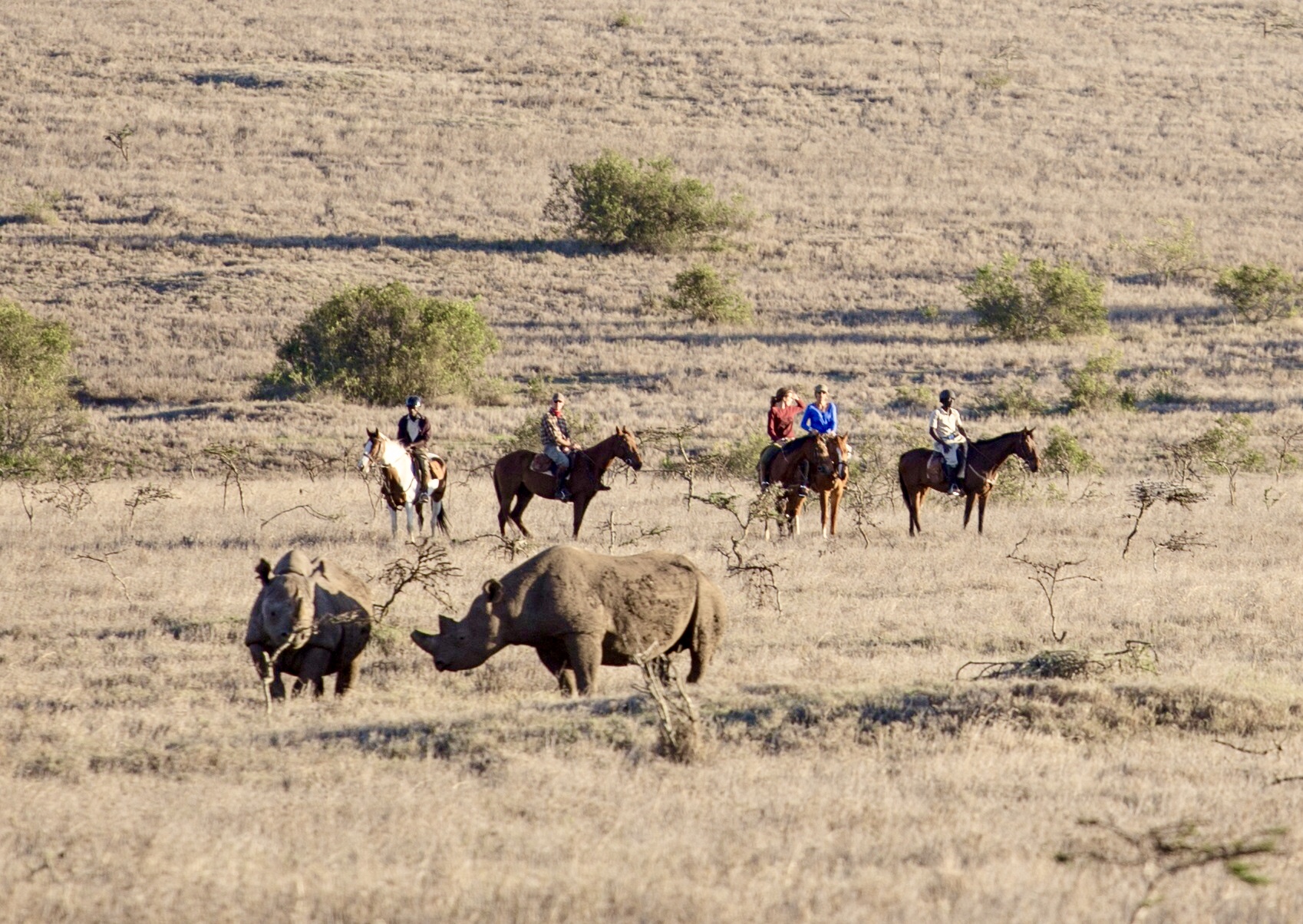 The East African country of Kenya rises from a low coastal plain on the Indian Ocean to mountains and plateaus at its center. Most Kenyans live in the highlands, and Nairobi, the capital, is here at an altitude of 1,700 meters (5,500 feet. Around 30 million people live in Kenya with around 1 million of them in Nairobi itself.
Both free enterprise and political debate has helped make Kenya one of Africa's most stable nations after it achieved independence from Britain in 1963. However, there is still some way to go and to all intents and purposes, Kenya remains a largely undeveloped country.
Forty ethnic groups, including Kikuyu farmers and Maasai cattle herders, crowd the countryside, still home to three-quarters of Kenya's people. This makes it a perfect destination for riders who can enjoy miles of unspoilt countryside. Riding here will take you through vast expanses of untouched Masaai land and the Ngorongoro Crater and Serengeti - considered the eighth wonder of the world.
In the low lying districts, particularly along the coast, the climate is tropical, hot and humid. On the plateau and in the highlands the climate is more temperate. In Nairobi there are normally two periods of rain, the long rains from April to June and the short rains in October and November.
Kenya is literally teeming with wildlife and visitors cannot fail to spot one of the many species of mammals, reptiles, birds and fish during a stay here. Safari rides will take you through some of the most spectacular landscapes where you can keep your eyes peeled for one or more of the Big Five - lions, elephants, buffalos, leopards and rhinos.
See our horse riding holidays in Kenya below.