Horse Riding Holidays, Mozambique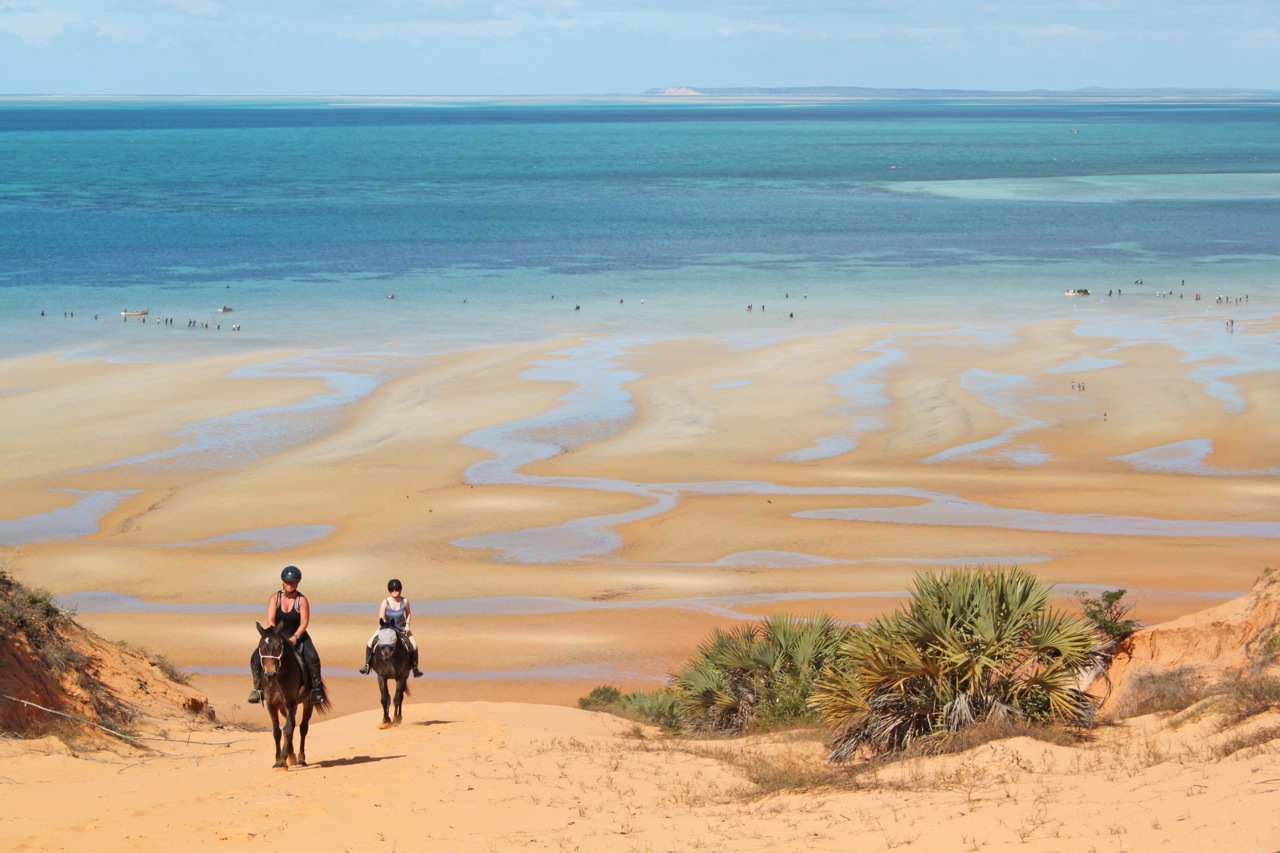 Mozambique is a country in South-Eastern Africa with a fascinating history and warm, tropical climate. The country has some beautiful beaches and landscapes which make it a spectacular destination for a horse riding holiday. It borders six other African countries and is home to around 2,500 kilometres of stunning coastline on the warm Indian Ocean that is perfect for horse riding. Situated on the south-eastern coast of Africa, Mozambique has persevered through a violent civil war and terrible floods, and is emerging from a ruinous past to once again stake its claim as one of the jewels of Africa.
The palm-fringed coastline is washed by the warm waters of the Indian Ocean and graced with long white beaches, excellent coral reefs and strings of pristine islands. The idyllic Bazaruto archipelago, off the coast of the Inhambane province, is one of the most popular tourist destinations in the country, consisting of four main islands that make up one of the most beautiful places on the continent. The islands offer a classic tropical getaway, with superb fishing, water sports, shaded beaches, surfing, and a marine park offering outstanding diving and snorkelling opportunities and, of course, horse riding.
See our horse riding holidays in Mozambique below.
Mozambique Horse Safaris, Mozambique
This spectacular Mozambique riding destination offers what is arguably the best beach riding in the world. There are day trails and safaris along the beautiful Vilankulo coast and on Benguerra Island with beach resort accommodation. The horses here are well schooled, well loved and are the hosts' greatest and most treasured assets.