Horse Riding Holidays, Poland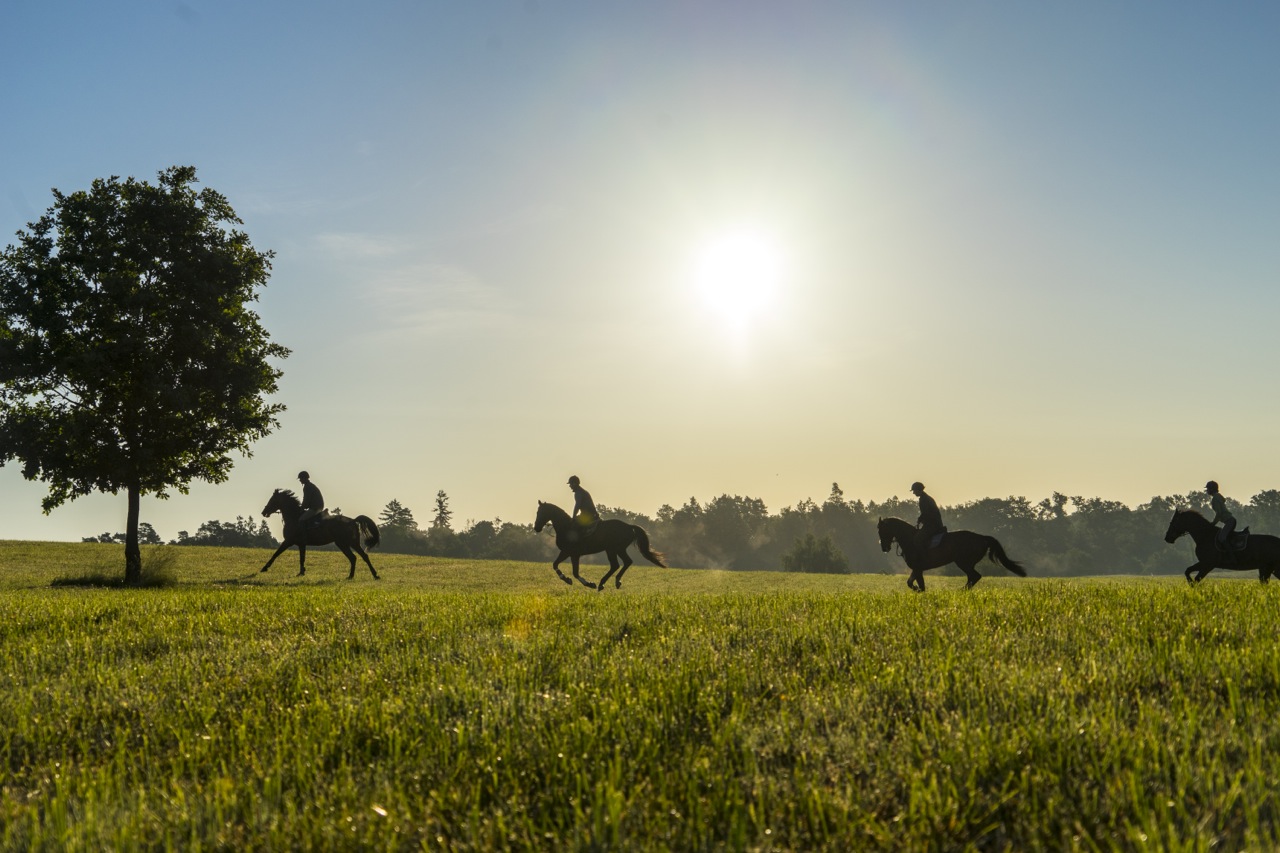 For centuries, Poland has been a bridge between the East and West. Set in the heart of Europe, Poland is a multifaceted country where the capital and medieval towns are now busy with modern city workers and where horse-drawn carts negotiate country lanes, untouched by progress. Poland remains reasonably cheap and safe, with hospitable people who welcome visitors. Over the past decade, it has developed into a modern, vibrant and progressive state, yet at the same time it maintains its traditional culture. It is a fascinating destination and now is a good time to go, visit and definitely ride a horse.
Poland with its wonderful beaches, fantastic countryside and lakes is perfect for most outdoor activities. Leisure in Poland is growing as fast as the tourism and horse riding in this unspoilt countryside is a real pleasure for horse lovers.
Horse breeding has an extremely long history in Poland. Polish horses are famous throughout the world. They breed full-blooded English horses, purebred Arab horses and Anglo-Arab breeds Malopolska (southern Poland), Wielkopolska (western Poland) and Slaska (Silesia)]. Tarpans (wild descendants of original steppe horses) and Huculy (a breed kept by East Carpathian mountaineers) are also bred.
See our horse riding holidays in Poland below.
Bieszczady Trails, Poland
Point-to-point trail rides in the glorious Bieszczady region of Poland. The owner and guide, Jozef, has been running the trails for more than 15 years and has a selection of brave, sure-footed horses to look after you as you explore this remote and scenic region. These are adventurous rides with some steep terrain, river crossings and long hours in the saddle.
Galiny Palace, Poland
This welcoming country estate features a stud farm offering riding lessons, hacking and carriage driving. There is a host of non-riding activities also available such as fishing, cycling, hiking and swimming, plus the estate features various sports courts. You can choose whether to stay in the Palace or in the Grange!
Pieniny Farm Stay, Poland
This is a simple, homely riding holiday offering beautiful riding country, tasty Polish food and brave, sure-footed horses. The week includes around 18 hours of riding, as well as bike hire and a rafting trip. There are lovely places to visit in the surrounding areas too. The ride pace can be adapted and families are welcome.