Horse Riding Holidays, Tanzania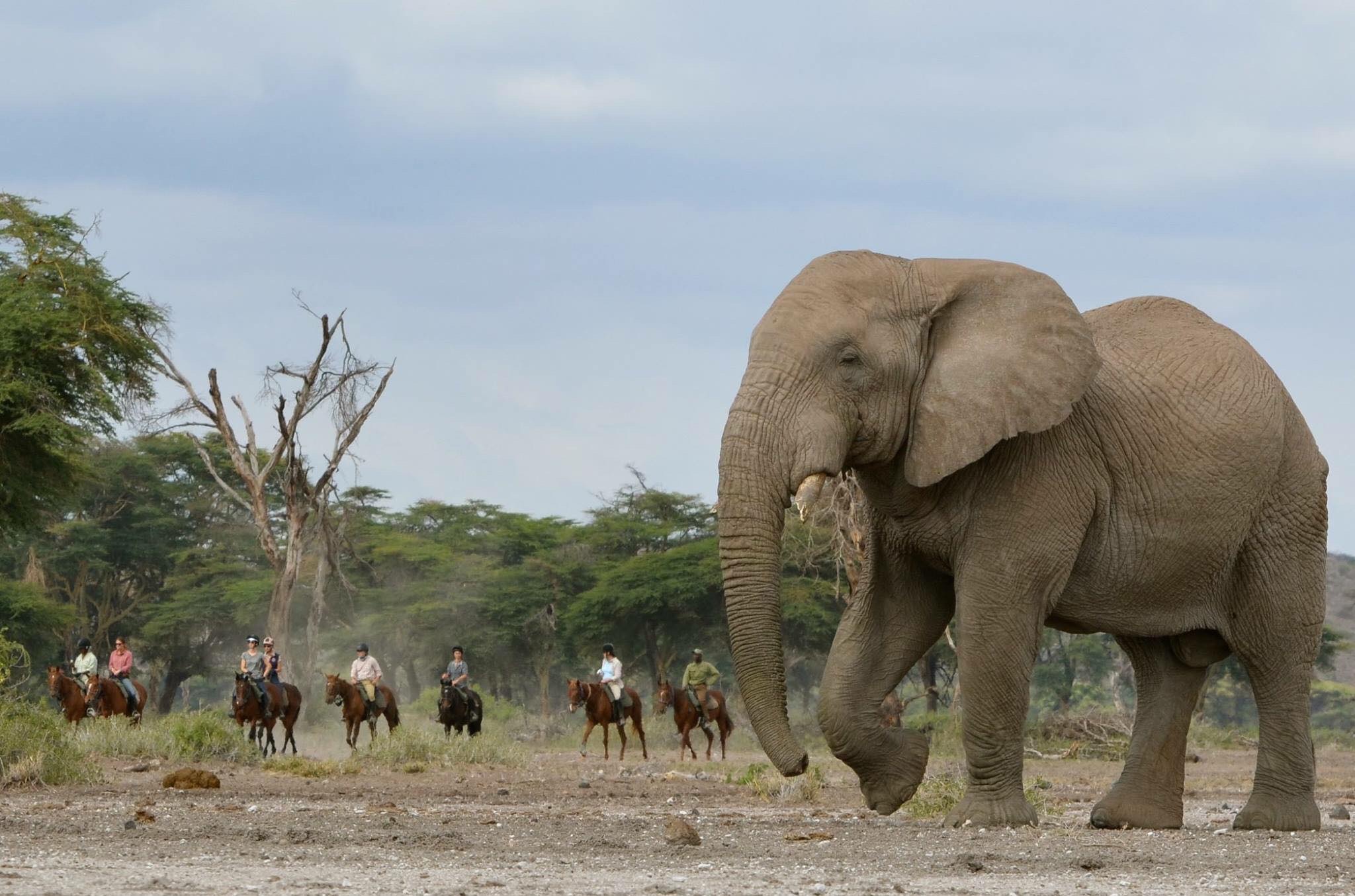 Tanzania is a country in East Africa and provides an incredible base for horse riding thanks to amazing wildlife, open landscapes and impressive mountains, such as world-famous Kilimanjaro. Almost 40% of the country is protected and set aside for conservation purposes and this is reflected in the number of national parks, game and forest reserves. The country is extremely biodiverse and provides a range of different habitats. Consequently it also offers an excellent range of different riding terrains and the chance to encounter a variety of wildlife.
From Mount Kilimanjaro to the Serengeti Plain and Ngorongoro Crater, the country is home to many famous geographical wonders. These work to create a country of varied landscapes and stunning views, whilst the range of habitats means that many endemic species find their home here. The Serengeti plain is the site of the annual migration for wildebeest and other plains game, a natural event which thrills spectators. The country is actually home to both Africa's highest and lowest points, from the heights of Kilimanjaro to the lows of Lake Tanganyika.
The area in the north ease is primarily mountainous and heavily forested whereas central areas of the country feature more plains, spread across a large plateau. Over to the east is an area more hot and humid and offshore from here you can find the Zanzibar Archipelago, comprising of several beautiful islands.
See our horse riding holidays in Tanzania below.
Kaskazi Horse Safaris, Tanzania
Kaskazi Horse Safaris is a privately guided horseback operation in Northern Tanzania. The owners focus lies with horses and safaris off the beaten path. Due to their many years of experience within the industry, these African safaris are an unforgettable experience.