Zambia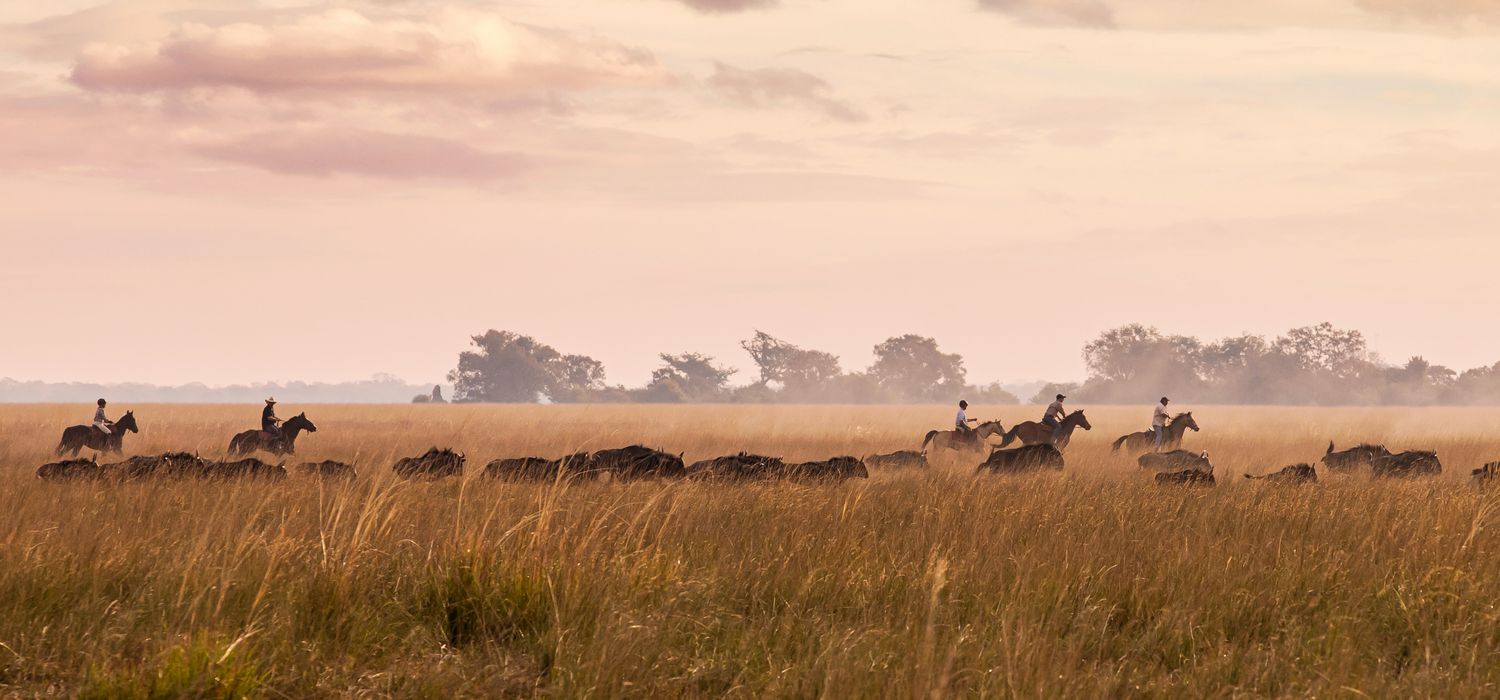 Zambia is situated at the northern tip of what is known as Southern Africa and is a landlocked state home to the legendary Victoria Falls at Livingstone. The country proudly holds the title of "The Real Africa' as it still has vast tracts of pristine wilderness which lend themselves beautifully for those true game enthusiasts. Land of the legendary African walking safari and now to horseback safaris, as well as home of the Victoria Falls there is also the wild Zambezi River, breathtaking lakes and wetlands, a profusion of birds, abundant wildlife, and raw, pulsating wilderness, .......all in one friendly country and all waiting to be explored from the back of a horse.
Read more…

Acknowledged as one of the safest countries in the world to visit, Zambia's welcoming people live in peace and harmony. The wildlife is superb and some of the finest safaris on the planet are available here including our own horseback safari. Blessed with seventeen magnificent waterfalls Zambia offers tours to 'cascade followers' into the remote undeveloped rural areas where you can get a glimpse of village life. Zambia has the largest water resources in the whole of southern Africa with five massive lakes and plentiful rivers offering excellent fishing.

Zambia is home to many wonderful parks which can be explored on horseback. The many lakes are cropped by hippo, rocky bays and stretches of submerged tress which provide perfect perches for water birds, such as the fish eagle - the national symbol of Zambia - cormorant and a host of other birds. There are over twenty-three species of large herbivores in Zambia including large herds of elephant, zebra, wildebeest and it is not uncommon to see buffalo herds of over a thousand roaming across the plains. There are also eleven species of carnivores - with impressive packs of wild dog - and a huge diversity of reptiles and amphibians. Over 500 species of birds have been recorded to date. As you explore, a flash of brightly coloured feathers or a melodious song will often welcome you.

The terrain is varied with huge teak forests, endless open plains with majestic Lala palms swaying in the breeze and the shore line of the great lake which will make you feel you are standing on the edge of sea so vast are its dimensions. The combination of history, large herds of big game, diversity of antelope species and other wildlife make this Zambia a truly amazing experience to enjoy a safari from the back of a horse..

Zambian Horseback Safaris

Zambia

1 matching itinerary

Zambian Horseback Safaris offer a new horseback adventure in Zambia on the Zambezi flats and within the new Simalaha Community Conservancy.

View Ride