Horse Riding Holidays, Eswatini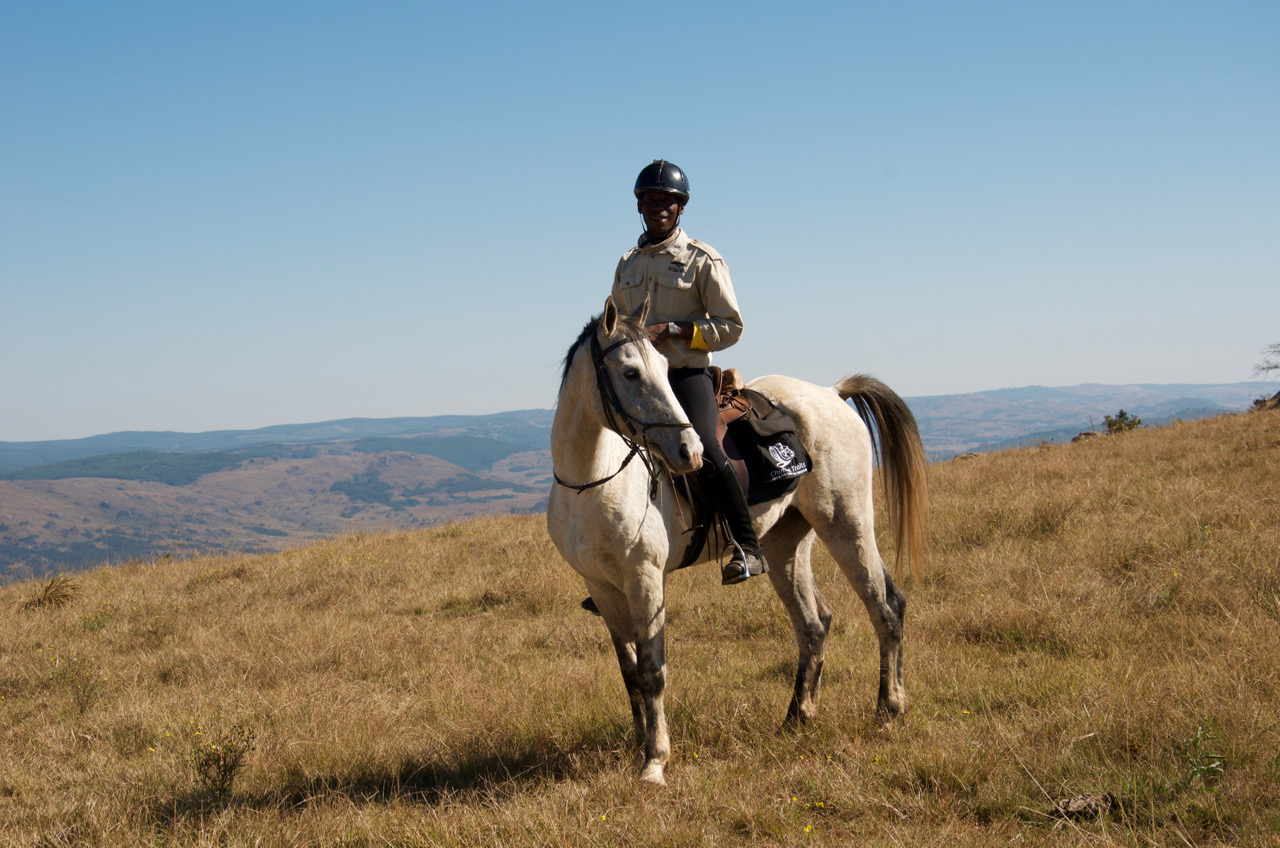 The Kingdom of Eswatini, formerly known as Swaziland, is a small country bordered by Mozambique to the north-east and South Africa to the north, west and south. At no more than 200kms north to south and 130kms east to west, Eswatini is one of the smallest countries in Africa; despite this, its climate and topography are diverse, ranging from a cool and mountainous highveld to a hot and dry lowveld. The population is primarily ethnic Swazis and the country was a British protectorate after the second Boer War but gained independence in 1968.
Eswatini has four separate geographical regions which are mainly determined by altitude. Along the eastern border with Mozambique are the Lubombo mountain ridges at an altitude of c. 600m. The mountains are broken by the canyons of three rivers and this area is cattle ranching country. The western border with South Africa lies on an escarpment with an average altitude of 1200m - the capital Mbabane is situated on this highveld.
The middleveld lies at c. 700m and is the most populated region with lower rainfall than the mountains. The lowveld at c. 250m is less populated than the other areas and comprises typical African bush of thorn trees and grasslands.
There are seven nature reserves in the country, four frontier conservation areas and three wildlife/game reserves. The largest park, Hlane Royal National Park is rich in bird life including white backed vultures, white headed vultures, lappet faced vultures and cape vultures as well as other raptors such as martial eagles, bateleurs and long-crested eagles.
See our horse riding holidays in Eswatini below.
Swazi Culture & Scenery, Eswatini
The Kingdom of Eswatini (formerly known as Swaziland) is a new and exciting destination for horse riders - with its diverse terrain, accommodation and Swazi culture, you'll be immersed in the real Africa. Explore three different parks on horseback and on foot/in vehicles to get a fantastic overview of the country. High up in the mountains of Mlilwane North you will get never-ending views across Eswatini, South Africa and Mozambique, putting the whole of life into perspective.