Horse Riding Holidays, Mexico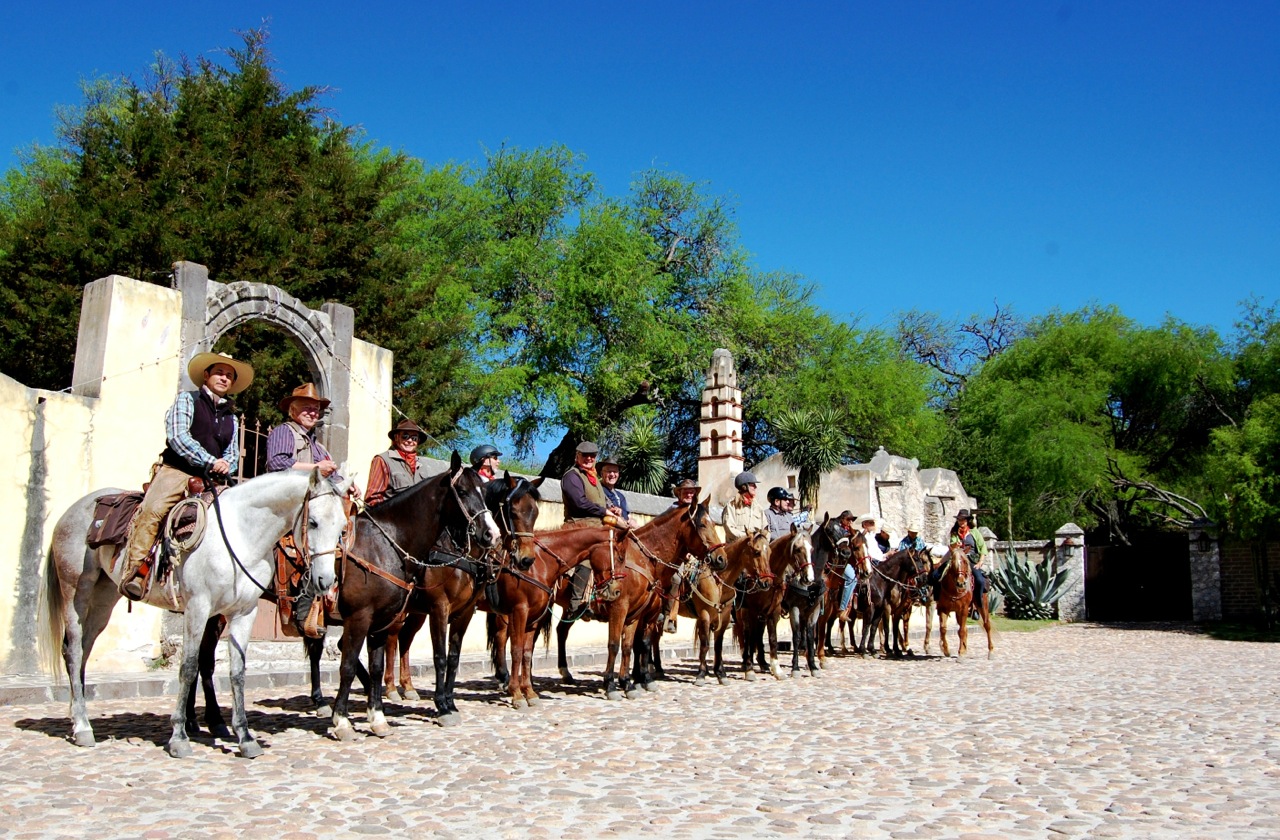 Mexico is a paradise for travellers. It is crammed with a multitude of opposing identities: desert landscapes, snow-capped volcanoes, ancient ruins, teeming industrialised cities, time-warped colonial towns, glitzy resorts, lonely beaches and a world-beating collection of flora and fauna. This mix of modern and traditional is the key to Mexico's charm, whether your passion is throwing back margaritas, listening to howler monkeys, surfing the Mexican Pipeline, scrambling over Mayan ruins or exploring this wonderful countryside from the back of a horse.
Mexico is rich in traditions, history, art and religion offering a complete tourist infrastructure that guarantees a comfortable and secure stay of those visiting its different destinations. It has a tradition of horsemanship that goes back to the Spanish conquistadors in the sixteenth century who reintroduced the horse into North America. This tradition is alive and well and can be seen in the rodeos and Mexican country 'charreadas'. Horses are a way of life here so exploring this wonderful country from the back of caballo criollo, the disciplined but spirited Mexican horse will be a thrill for most riders.
See our horse riding holidays in Mexico below.
Colours of Mexico, Mexico
This beautiful Mexican ranch is a haven for all levels of rider and non-riders alike, providing guests with a taste of Mexican vibrancy, fantastic cuisine, superb facilities and a stable of responsive trail horses. The majority of the staff are Mexican, including most of the wranglers, but the ranch itself is owned by an experienced Swiss lady who brings a warmth and enthusiasm which makes the destination a delight for guests from all over. The ranch is great for single travellers looking to make friends, couples wanting a romantic getaway, families or even large groups of friends or colleagues. Single lady travellers will also be made to feel welcome and secure here, just one of the reasons why many guests look to return.
Silver Mines and Highlands, Mexico
Beautiful trails through fascinating cultural and historical areas of Mexico, exploring different terrain with great riding! Follow the old Silver Route Trail, noted by the Mexican President to be the most original itinerary in Mexico, or ride into the Central Highlands and adventure into the landscapes. Wonderful knowledgeable guides help to give you a true taste of Mexico!