Horse Riding Holidays, Portugal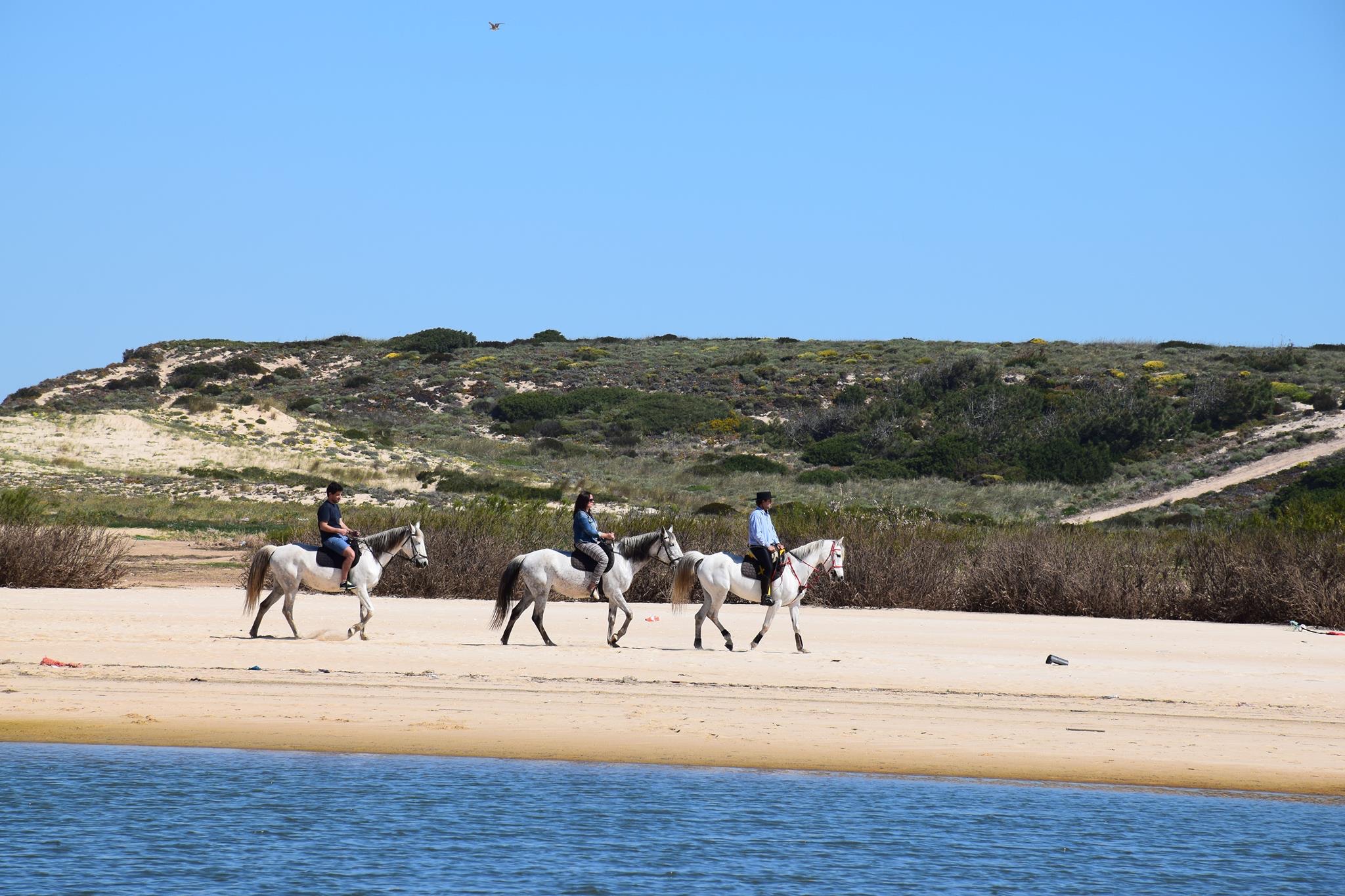 Portugal is the ideal setting for horse riding with its varied terrain and wonderful climate enabling you to enjoy year round holidays. It is a beautiful country full of forests, rivers and lush valleys in the centre and the north, whilst in the south you will find a splendid coastline of beaches, cliffs and coves. In the Alentejo region you will find vast groves of olive, oranges, cork and vines. Spring is a particularly scenic time of year to visit when flowers come into bloom and cover the hillsides. You will find no shortage of traditional villages throughout the country as well as vibrant cities, historical treasures and World Heritage sites.
Portugal has a special link with horses as it is considered by many to be the home of the wonderful Lusitano - a horse bred for its gentle nature and for being trained in classical dressage. The Lusitano has been bred and developed for hundreds of years and is a mixture of Arab and the English Thoroughbred. Its graceful agile movements make it perfect for international competition in equestrian events.
All Portuguese towns have their own fiestas throughout the year celebrating ancient traditions, some of which have been in existence for many centuries. Some of the wonders you may come across include lavish costumes, parades, fun fairs, street theaters, music and dancing, delicious cuisine and drinks, flower festivals, street parades and even motor racing. There is something for everyone!
We have several options available to suit every rider from trekking in wolf and wild horse territory in the North of the country, expert tuition on highly schooled Lusitanos, trails crossing the Spanish border, to trails and tuition in the warm Algarve in the very South of the country.
See our horse riding holidays in Portugal below.