Horse Riding Holidays, South Africa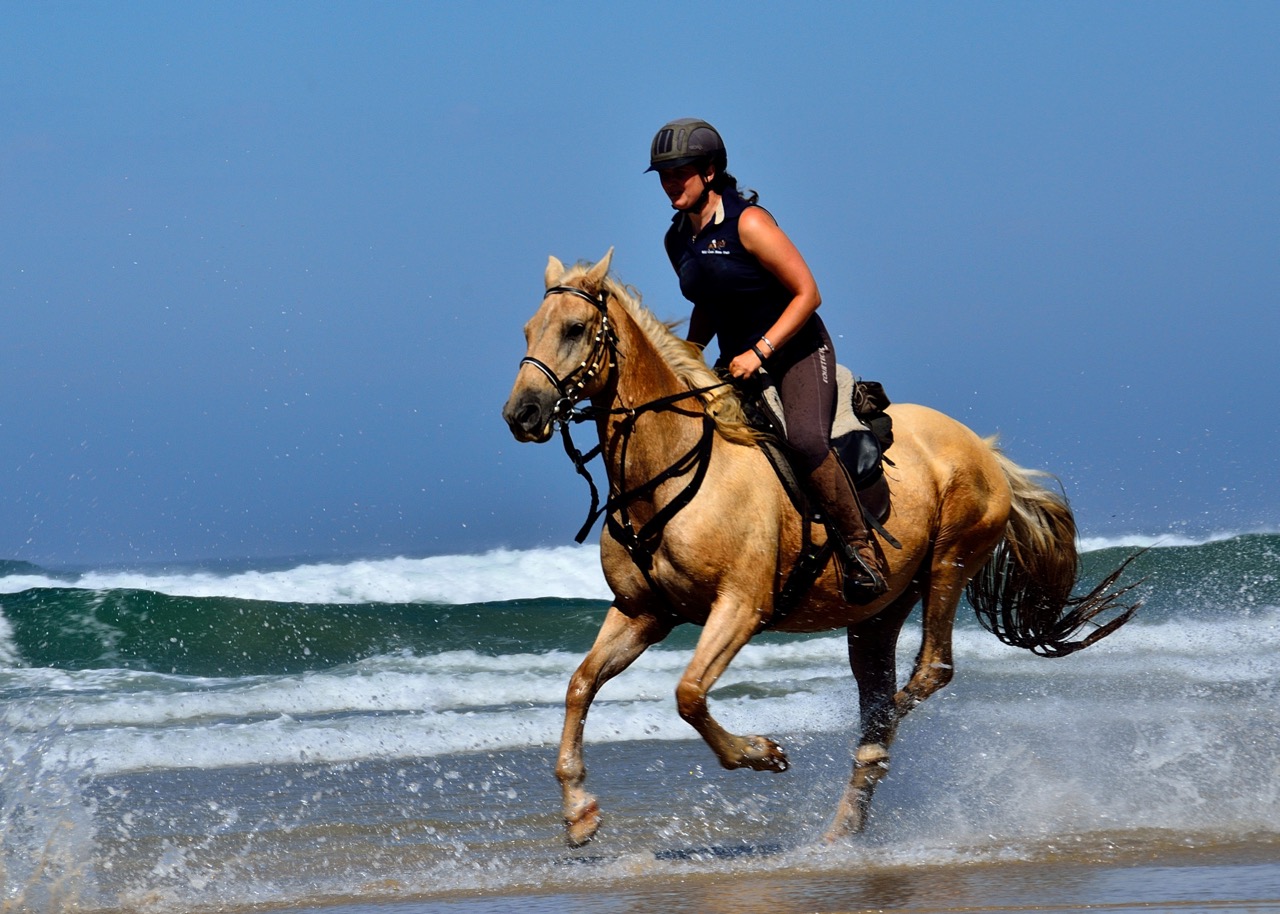 South Africa has been described by some as a melting pot of cultures. Reflected through its food, wine and art South Africa's culture and history combine to tell a true and heartfelt story. Sharing with its visitors not only the life of early ancestors and its sad colonial past, but also its vibrancy and potential and place in the modern day world.
Although perhaps most famous for its Big Five, South Africa is overflowing with wildlife and is home to over two hundred mammal species. These include lion, rhino, giraffe, big cats and varieties of reptiles and bird and marine life to name but a few. Whilst there are many safaris here, the best way to see all this is from the back of a horse offering you a chance to approach wild animals more closely without harm. South Africa is home to some of the worlds most beautiful yet diverse scenery and terrain. In this one country, laced with culture, you will find lush verdant forests and misty mountain ranges, golden beaches and wildlife, rich bushveld, arid desert and fertile wineland. The sheer beauty of South Africa's scenery can only be described as breathtaking and to see all this on horseback can only be described as amazing.
South African cuisine is a culinary celebration of South Africa's rich heritage and natural abundance of seafood, meat, game and plants. Wine and history have shared an important relationship for some 350 years reflecting that ever important colonial past but glowingly fulfilling the expectations of the modern day world of wine and its connoisseurs, boasting some of the best wines in the world. The hospitality you will be shown here combined with the spectacular horse riding will ensure you have a holiday of a lifetime.
See our horse riding holidays in South Africa below.