Horse Riding Holidays, Turkey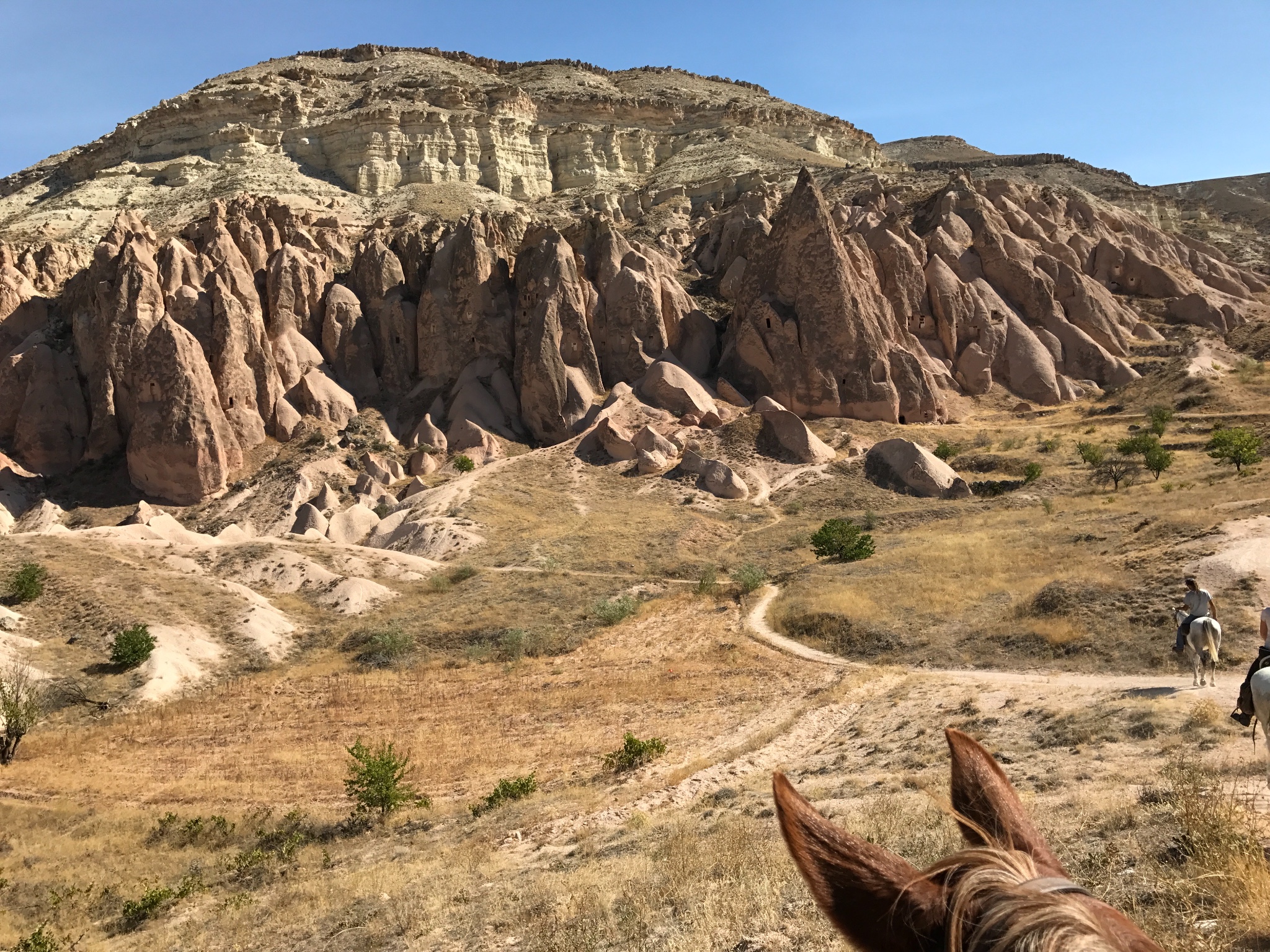 Turkey, located in southeastern Europe, spans two continents and boasts some 8000 km of coastline. Its diverse landscape with its valleys and mountains makes horse riding a unique experience. It is a rapidly modernising country with one foot in Europe and one in the Middle East. The Turkish people have an unrivalled reputation for hospitality, the cuisine is to die for, the coastline is a dream, and many Turkish cities are dotted with spectacular mosques and castles. And while costs are rising, Turkey remains one of the Mediterranean's bargain-basement destinations.
The area of Turkey in which you will ride is the ancient Lycian region on the Teke Peninsula. The region runs from Dalaman in the west to Konyaalti just east of Antalya. The Lycian people can be traced back to the 12th century BC and evidence suggests that they settled in the region from about 2000 BC. Numerous Lycian tombs, ruins and monuments dot this beautiful landscape that has everything from ancient towns, to craggy mountains, beautiful pine forests, wonderful coves and and impossibly blue seas.
The glistening southwest coastline is strewn with remnants of ancient civilisations; the unique backdrop of marvellous, mystical, Cappadocia; the panoramic, verdant, rolling hills and picturesque seaside towns of the Black Sea region. What better way to explore the vast and varied landscape of Turkey than on horseback. The whole region is a mecca not only for horse riders but for walkers, botanists and nature lovers of all kinds, with unspoilt forest and mountain trails and secret paths down to the breathtaking beaches below.
See our horse riding holidays in Turkey below.
Antalya Mountains, Turkey
Ride across the Taurus Mountains from the central Anatolian Plateau to the Mediterranean Coast, discovering ancient Roman ruins and dramatic rock formations. Camp each night in a different location on this trail which starts at lake Beysehir and ends on the coast.
Cappadocia Trails, Turkey
Experience the incredible and unusual beauty of Turkey's Cappadocia region from the back of a horse. Something like a cross between the Grand Canyon and a moonscape, Cappadocia boasts some of the world's most unusual and spectacular landscapes. Traversing the countless valleys and mountains by horseback brings riders in touch with the area's breath-taking beauty. Forget the tour buses or even the rental cars - this astonishing region of Central Anatolia is best seen by horseback.